In today's digital world, having a reliable web hosting provider is crucial for anyone looking to establish an online presence. Hostinger has emerged as a popular choice among individuals. specially to a small website blog like freecodespot.com. I've been using hostinger as my hosting plan since I started blogging.
In this article, we'll explore the features, performance, pricing, and customer support offered by Hostinger, providing you with a comprehensive overview of this web hosting service.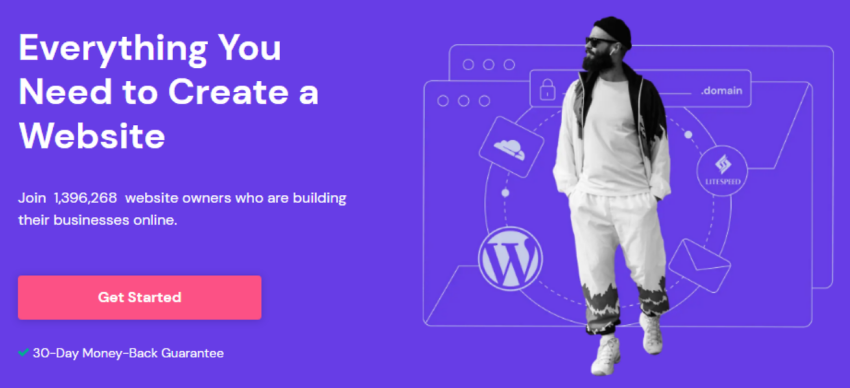 1. Features and Ease of Use
To meet the demands of various users, Hostinger provides a variety of functions. They offer alternatives for every sort of website, ranging from shared hosting and cloud hosting to VPS and WordPress hosting. It's simple for newbies to administer their websites effectively because to their user-friendly management panel. Additionally, Hostinger offers a free website builder with editable templates that enables users to create sites with a professional appearance without any prior coding experience.

2. Performance and Uptime
Performance and uptime are important elements in web hosting. An outstanding uptime guarantee of 99.9% is offered by Hostinger. They guarantee quick loading times and no downtime because they have data centers spread across several global areas. Their servers include SSD storage, resulting in the fastest and most responsive websites. As far as I can remember since I started freecodespot five years ago, there's just a minimum down time that even I haven't noticed.
LiteSpeed Web Server:
This is the program that your website's visitors use to access the material, and it runs on the actual server. Due to its open-source (i.e., free) license, which many other web hosts still use, LiteSpeed beats the more established Apache web server.
Even while LiteSpeed already provides excellent performance, its LiteSpeed Cache for WordPress plugin saves pre-loaded (cached) versions of your web pages so that they can be given to users more faster.
Automatic Backups With One-Click Restoration

A loss of data can be fatal for a website. You don't want to spend hours building your website only to lose it all due to a connectivity issue or even a simple error. Thanks to Hostinger, you may make, download, or restore backups using a customizable backup tool.
Additionally, Hostinger provides weekly automated backups with a free upgrade to daily automatic backups with higher tier shared plans, just like it does with the WordPress Starter plan. As an alternative, you can purchase this feature for $2.09 per month.

3. Pricing and Plans
The accessibility of Hostinger is one of its distinctive qualities. They provide hosting options at affordable rates, making it a great option for conservative people and small enterprises. They offer outstanding value for money with shared hosting services that start at just $1.99 per month. Additionally, Hostinger usually offers promotions and discounts, which further reduces the cost of their services.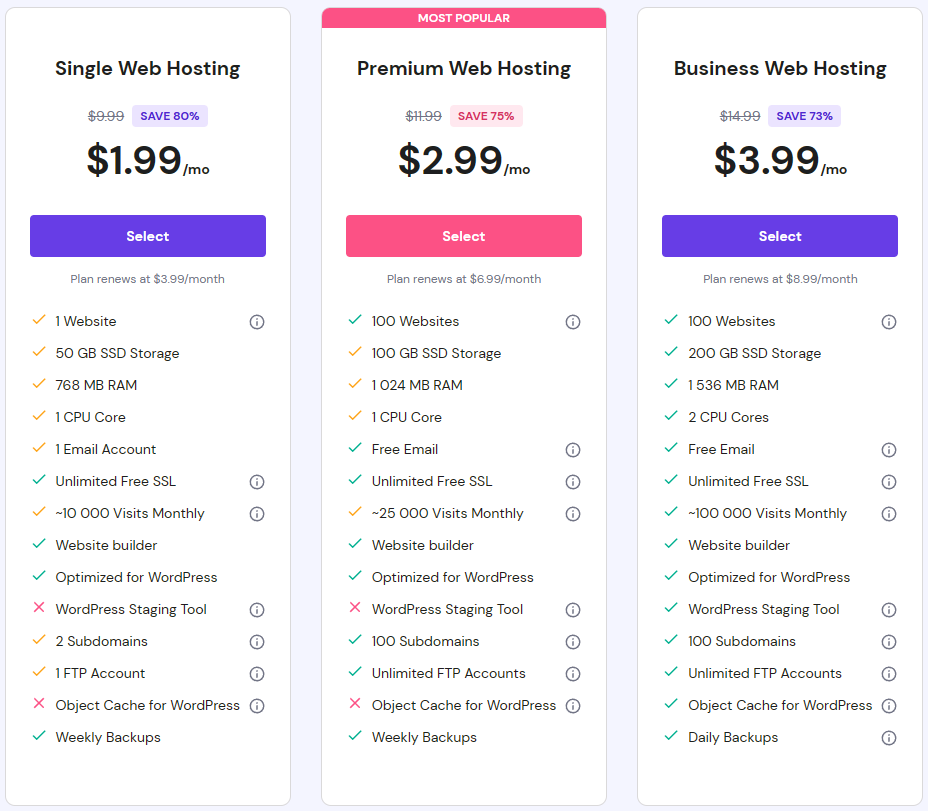 4. Customer Support
Hostinger takes pleasure in providing dependable customer service. To ensure that users may get assistance whenever they need it, they offer 24/7 live chat support. Additionally, they provide a comprehensive knowledge library with lessons, tips, and FAQs to assist users in autonomously resolving common problems.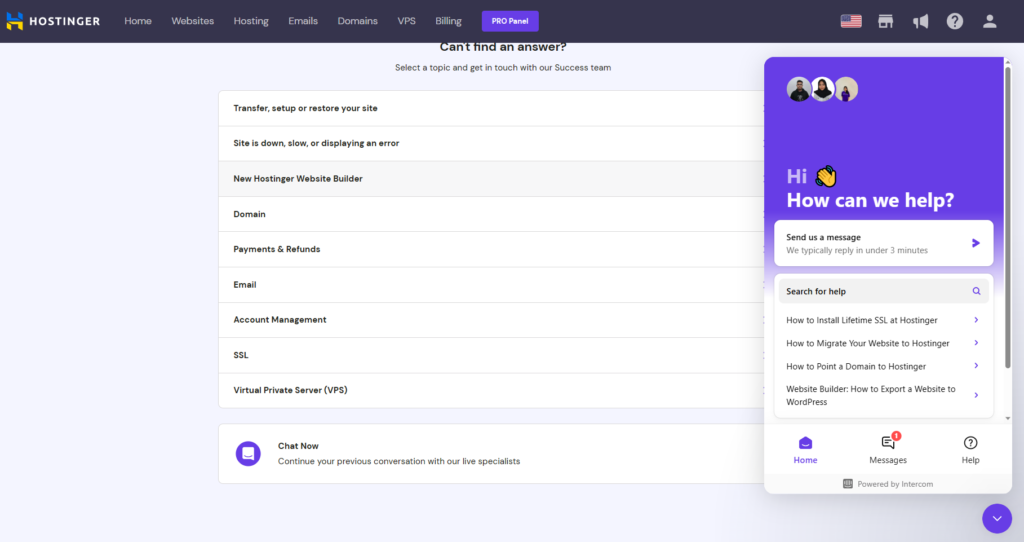 5. Security
Hostinger is aware of how crucial website security is. To encrypt data transmission and safeguard consumers' sensitive information, they provide free SSL certificates. To defend websites from potential dangers, they also offer a comprehensive range of security features, such as DDoS protection, daily backups, and other potential online threats.
Conclusion:
For people and companies looking for Affordable Web Hosting with Reliable Performance web hosting solutions, Hostinger is a top option. Hostinger distinguishes itself as a formidable competitor in the web hosting market with its broad selection of services, great performance, affordable pricing, and consistent customer support. Whether you're a novice or seasoned webmaster, Hostinger provides you with the resources and assistance you need to create and manage a successful online presence.